Passchendaele: October-November, 1917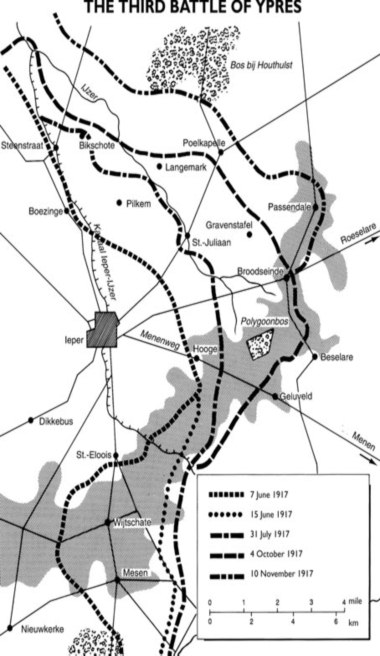 The Canadian Corps joined the fighting in the Ypres sector after all other British and colonial forces were exhausted. General Arthur Currie argued strongly that the Passchendaele attack was pointless and asked for an opportunity to find a better objective. The British command refused his request.
Passchendaele was the most challenging battlefield the Canadians faced in the war. Conditions at Passchendaele were beyond appalling. The battleground was a featureless bog. Men and horses drowned in bottomless mud. The rain was nearly endless and winter's cold was fast approaching. There were no trench lines, just men deployed in whatever protection they could find - shell craters, sections of abandoned trenches, ruined buildings, or shelters constructed from whatever materials could be salvaged. The mud made movement extremely difficult, except along wooden "duckboard" roads.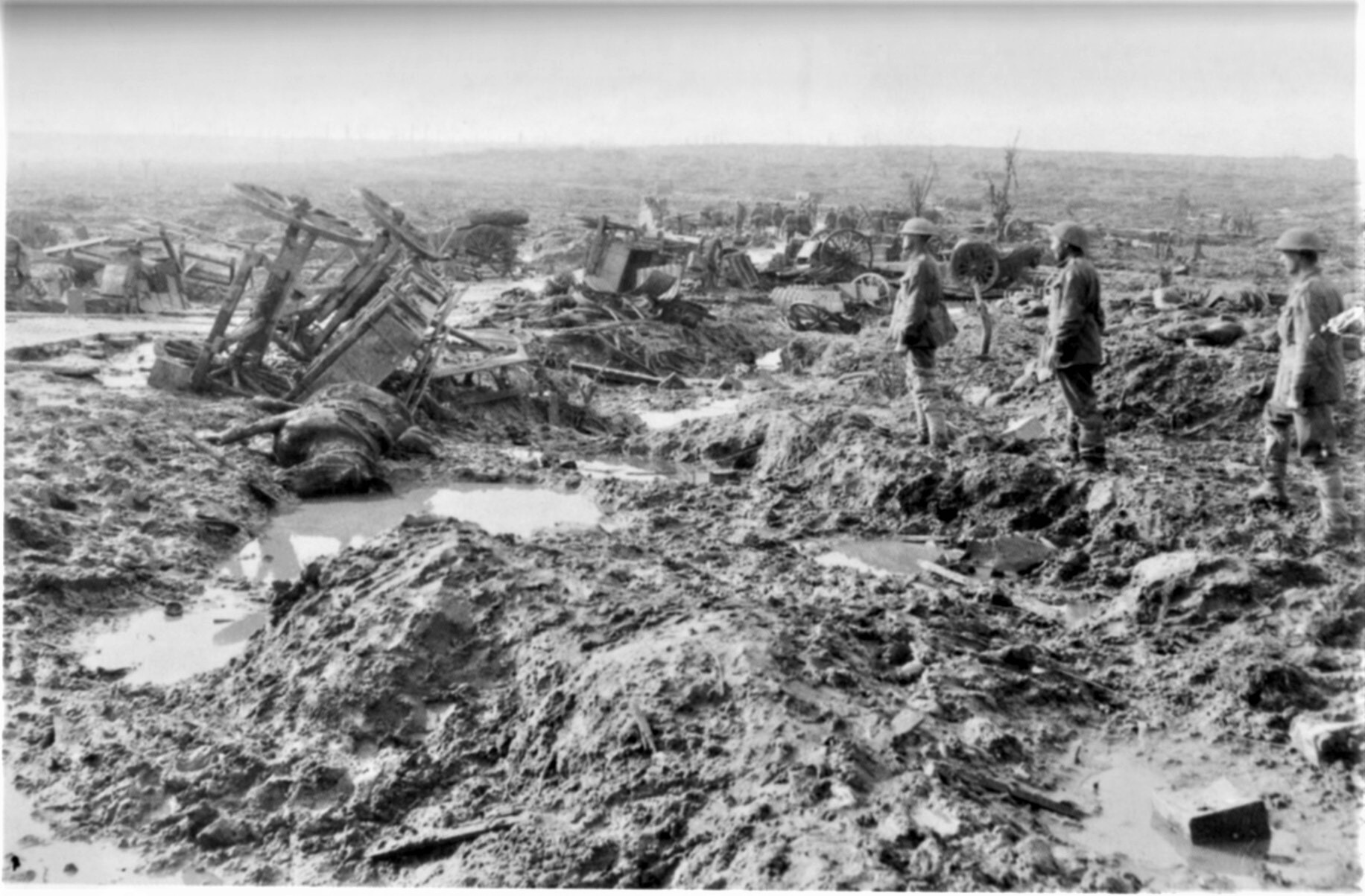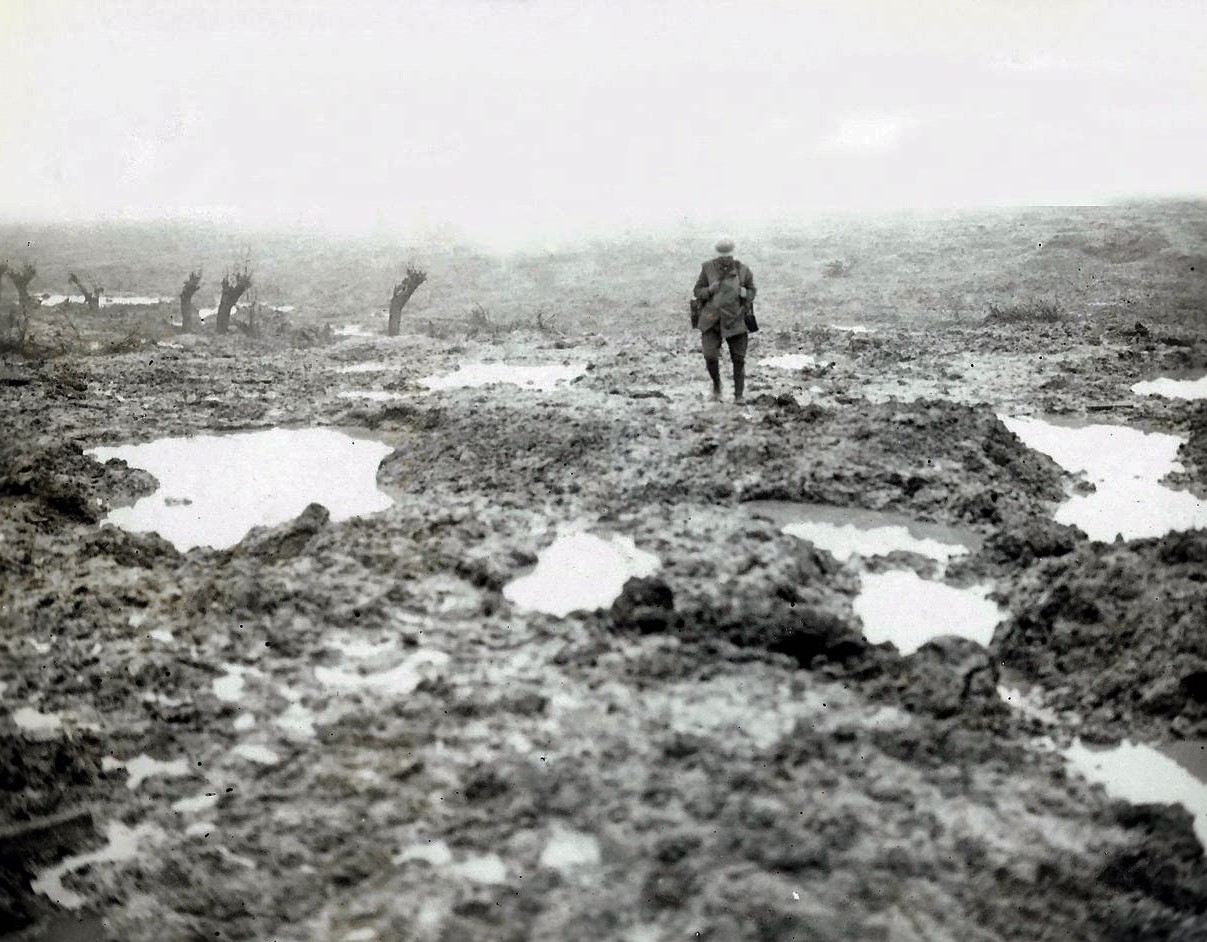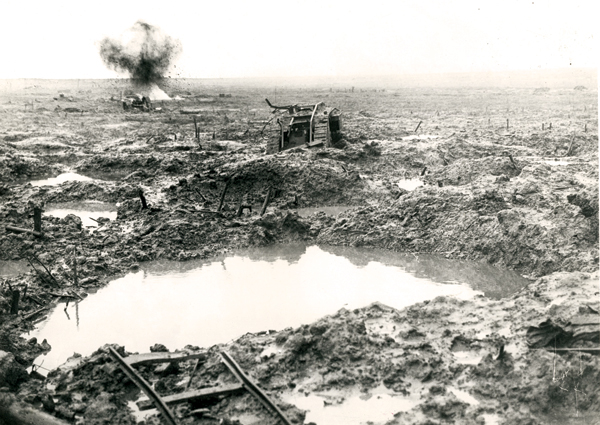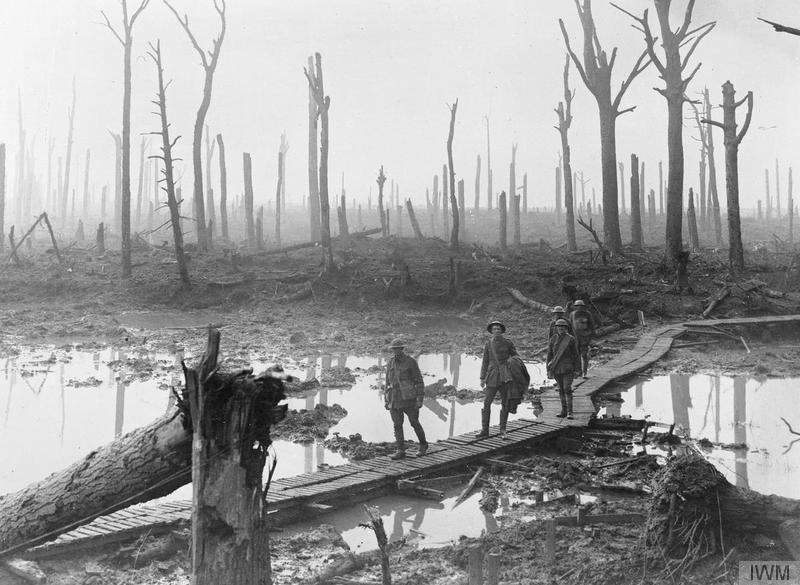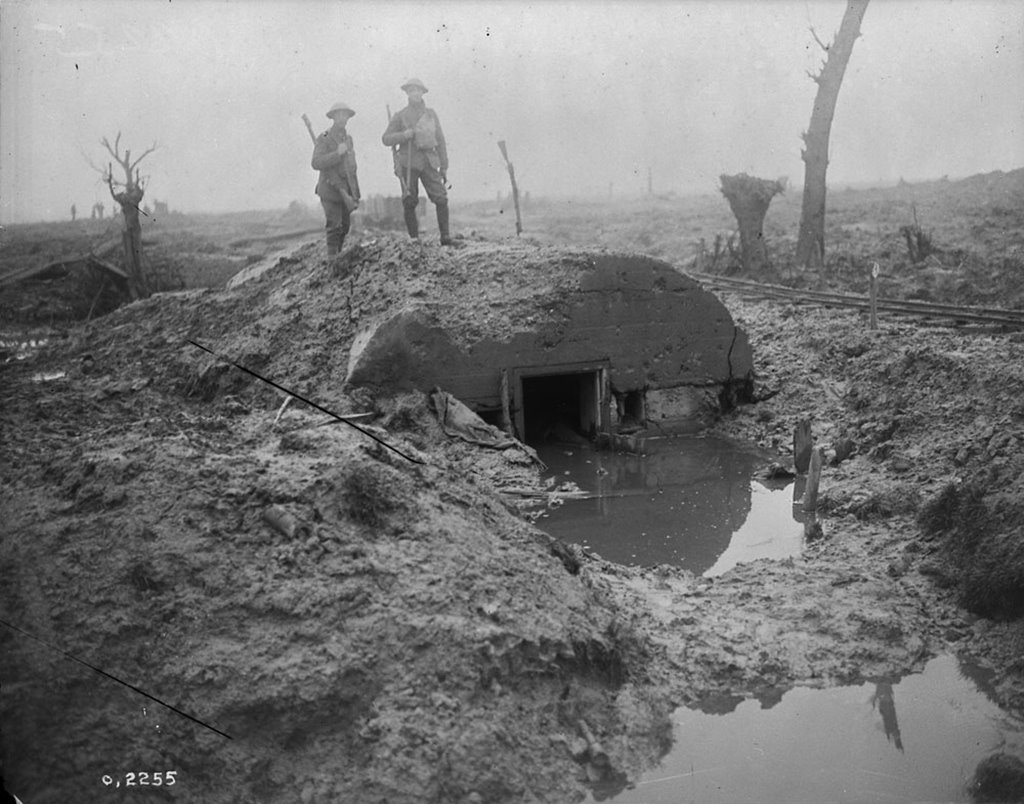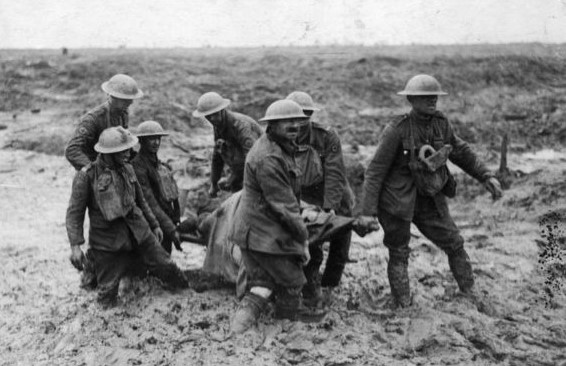 To make the situation even tougher, the Germans had developed a strategy of "defense in depth" to frustrate Vimy Ridge style attacks. German defenses went back beyond the range of the creeping barrage, and traditional trenches gave way to hundreds of concrete pillboxes and redoubts bristling with machine guns and cannons.
Passchendaele Battle Test#1
How do you make a successful attack when the flooded ground and deep mud make rapid movement impossible, and where the German will counter-attack non-stop against your lead units and cut them to ribbons if you advance beyond the range of your guns?

A. Send in the tanks! With their wide bodies and tracks the mud won't stop them. Let them smash through the defences.

B. Forget about achieving a large scale victory quickly. Make a series of small, frequent "grab and hold advances". You attack, make a small gain, fight off the counter-attacks and attack again.

C. Change the location of the attack. Make your attack where the conditions are better - somewhere south of the Vimy area. Drier ground is essential, and the German defences might not be so tough.

D. Delay the attack until spring or summer, 1918. The ground should be drier and you'll have hundreds of thousands of American soldiers to help support your attack.